About Us
Seven Stars Services™ (7SS™), established in 2007 in U.A.E Abu Dhabi, specializes in building and integrating GPS/GSM/GPRS Vehicle Tracking Solutions.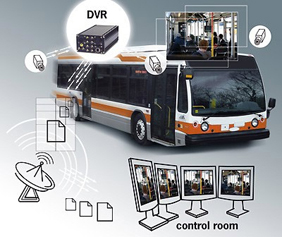 We 7SS™ believe that our clients deserve the better quality of GPS/GPRS vehicle tracking System on their business. That is way we focus and we have developed our own platform and we have searched for the best GPS /GPRS devices available in the world and are proud to bring them to you. We offer the most advanced and functional of the best quality GPS/GPRS vehicle tracking system that are available to the business world today to provide you peace of mind knowing where your fleet and your business assets on the real time.
Our Mission
Our mission is to benefit our distributors, business partners and others who have placed their trust in us through a consistent pursuit of excellence and a commitment to our shared values. Through this mission, we aim to establish a reputation as a company that is firmly dedicated to service and quality.
Why 7SS™ Solutions ?
Increase Productivity
Eliminate costly inefficiencies and save your workforce time with fleet tracking. Pick up more jobs in a day and increase your profits.
Reduce Labor Costs
Eliminate discrepancies between hours worked and hours claimed by drivers with powerful fleet reports. Time sheets are accurate to the minute!
Control Fuel Costs
Reduce your fuel bill with Vehicle Activity reports and fuel card integration. Eliminate unapproved or any extended journeys.
Improve Customer Service
Reach customers faster and ensure work is completed with optimal speed.
Increase Fleet Safety and Security
With real-time GPS vehicle tracking, 7SS™ gives you peace of mind knowing that your fleet vehicles are always monitored.
Reduce Operating Expenses
Without fleet tracking, inefficient fleet management practices can contribute to the high cost of running a vehicle fleet.
Going Green
Reduce your carbon footprint and improve your green initiatives while saving money on fuel.
Reduce Unauthorized Vehicle Use
Instantly flag movement of your vehicles during non-working hours.
Call Centre Management System/Module
7SS™ solutions have developed an efficient call center management module for 7SS™ vehicle tracking system via call center executive monitor all the vehicles 24/7. 7SS™ providing call center to control and manage your fleet, call center management system is linked with 7SS™ solutions.