Fleet Management Solutions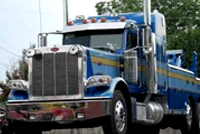 Fleet operations are under constant pressure to deliver more efficiencies while maintaining a safe working environment for staff and protecting valuable assets. GPS fleet tracking is an essential tool for making every vehicle more effective, reducing costs and ultimately allowing business and government to do more with less. Fleet Management Solutions provides complete mobile asset tracking and management tools that provide complete return on investment typically in less than one year. Hard money savings in fuel, vehicle miles driven, and worker overtime are obvious benefits. In addition, fewer accidents, improved driver behavior and better execution of corporate and agency mandates deliver even more value to the organization.
Features
Main Power Battery Failure
Backup Battery Failure
Ignition Status
Add-On Sensor Integration
CNG Pressure Monitoring
Circuit Temperature over heating (Option)
Engine/Fuel Control (Option)
Fuel Level Monitoring (Option)
Base Station (Self-Monitoring)
SMS/GPRS
Positions on Call
Secured Geo-Fencing
Customized Geo-Fencing
Driver Behaviors Alerts
Door Status (Option)
POI (Point Of Interested)
Web Access
24/7 Call Center Support and services
Daily Device Response and reports
Two Way Voice communication
Benefits
Remote Real-Time Monitoring

See your fleet's activity in real-time no matter where you are
Monitor detailed information on your crews
Dispatch the closest vehicle to an address, landmark, or another vehicle in the field and communicate thru 2-way messaging via a Garmin

Keep Your driver Safe

Quickly respond to emergency situations with precise location data, dispatch, and effective communication
Make sure crews are not working excessive hours and over exhausting themselves, which could be dangerous
Driver behavior monitor driving habits such as speeding, excessive idling, unauthorized usage, and harsh breaking and fast acceleration
Recover stolen vehicles and assets quickly and easily.

Increase Productivity

Shorten response times by deploying the nearest vehicle.
Eliminate location status calls to drivers.
Increase your daily productivity as well as the productivity of your fleet.
Knowing the real time status of every vehicle at all times.

Improve Customer Service

Quick response times.
Proof of services rendered.
Accurate delivery times.

Reduce Operating Expenses

Keep up with vehicle maintenance.
Stay current with registration and tags.
Potentially reduce insurance costs.
Maintenance Alerts.
remind you of renewing registrations.

Increase Fleet Security & Safety

A fuel outage.
Emergency service needed.
A vehicle gets stolen.